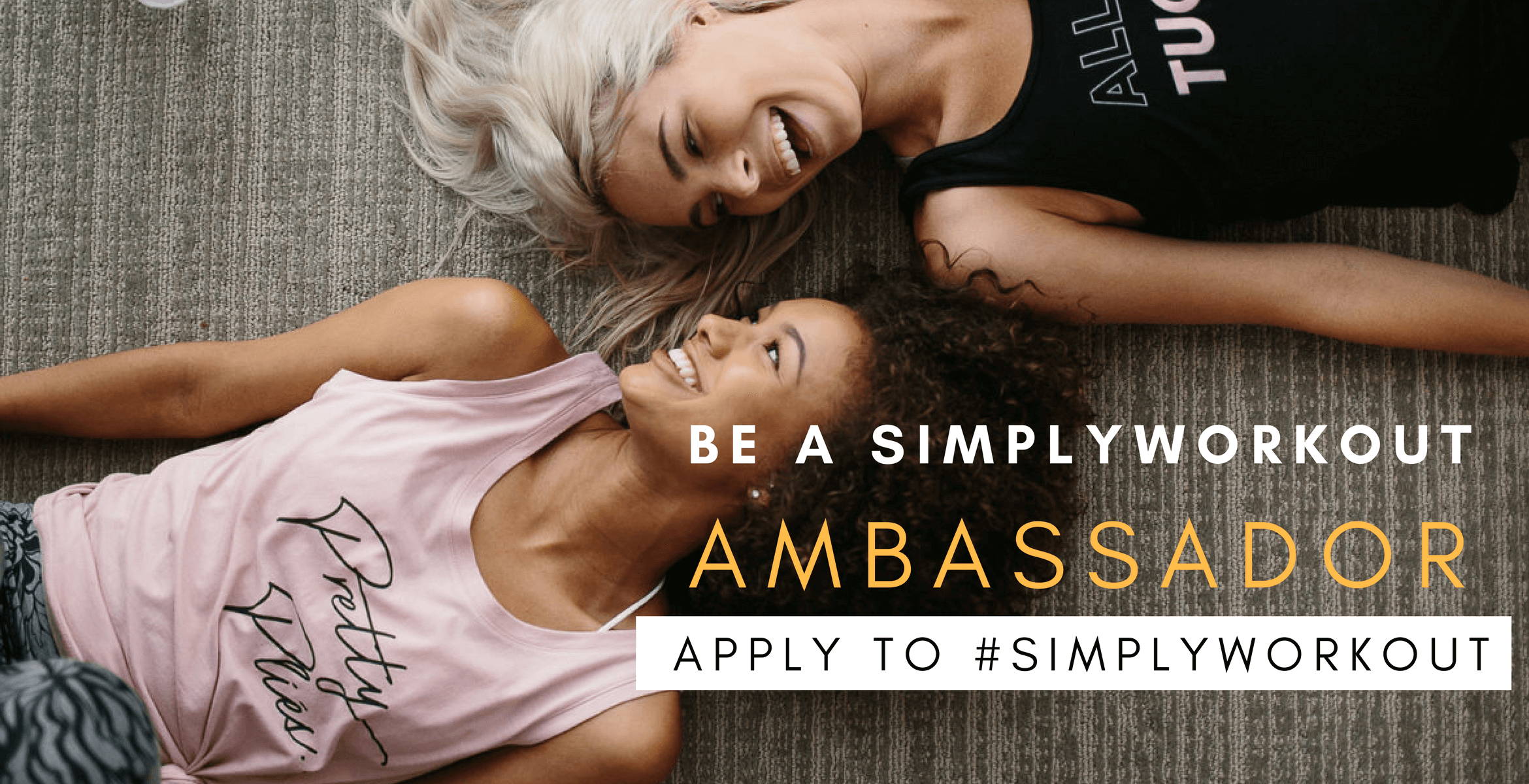 JOIN SIMPLYWORKOUT'S COMMUNITY OF FITNESS PROFESSIONALS

 
Who Joins Us? Fitness professionals from top studios across the country that want to rock their unique style of fun vibrant prints and eye-catching trends that not only hold up in the studio but get the community talking. Connect with us if you love fitness, fashion and fun styles. We want to work with you. Be a part of our word-of-mouth network.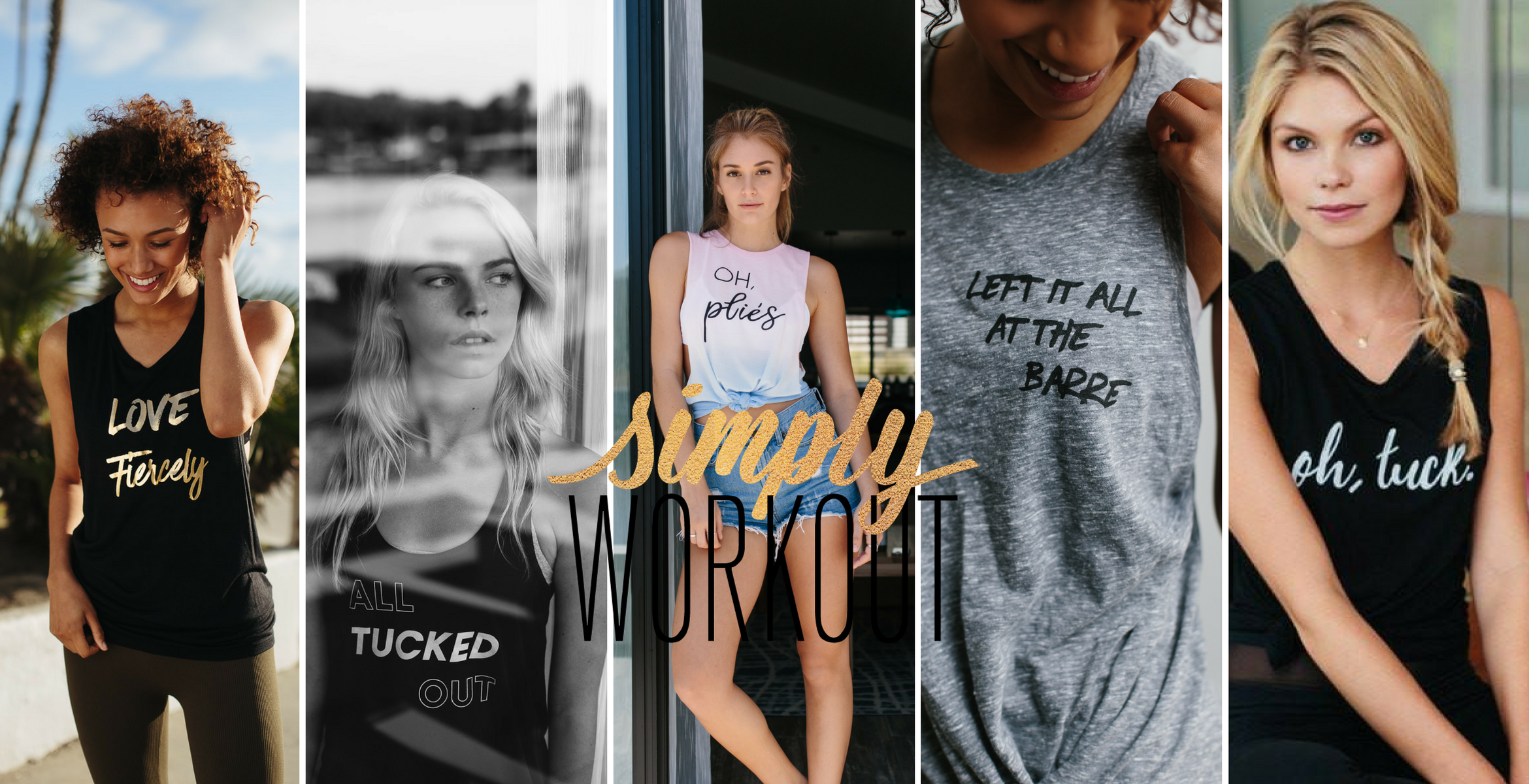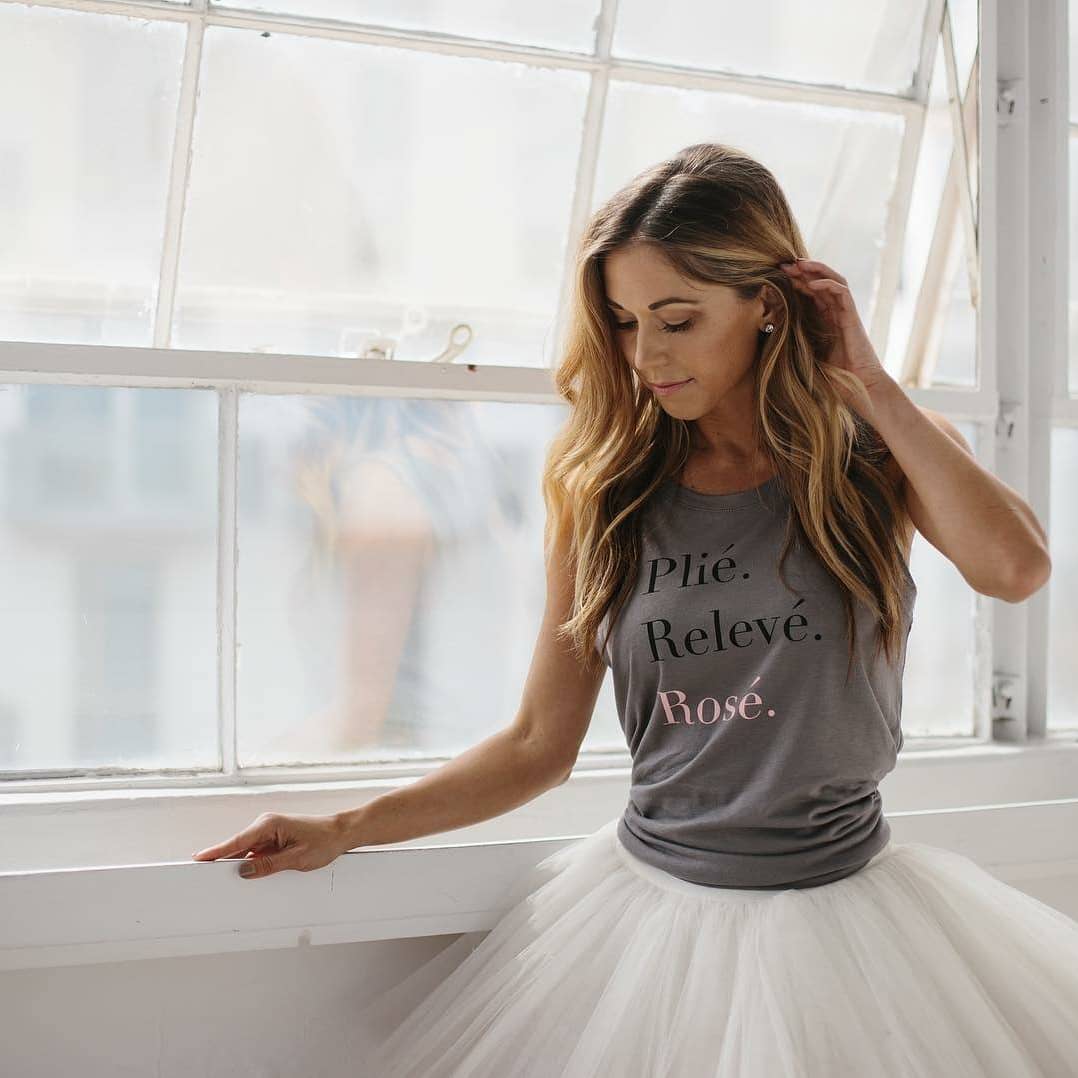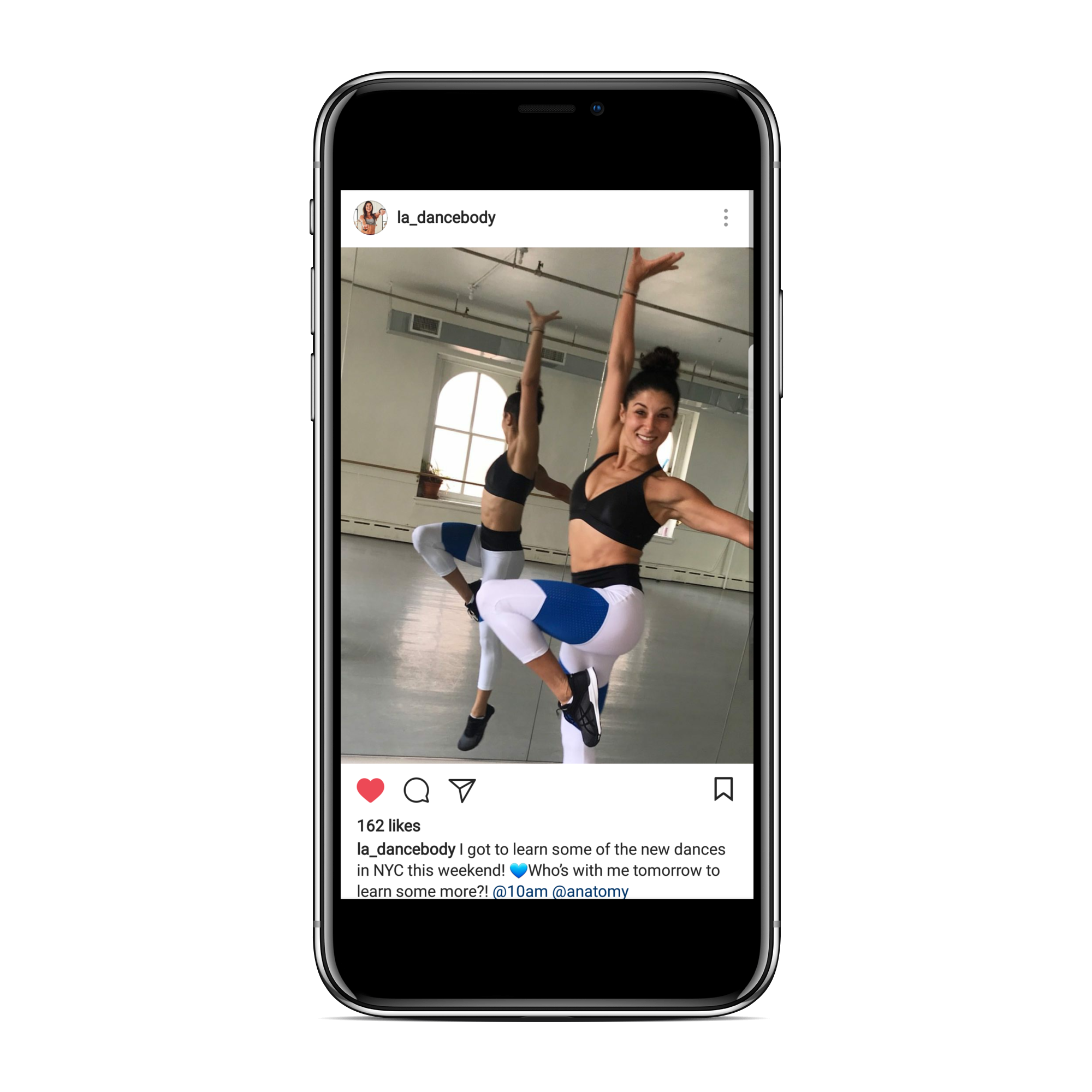 Spread the word about simplyWORKOUT by sharing and posting your discount code and earn simplyWORKOUT credit each time someone new shops us.

Wear your gear everywhere and watch what happens. When people ask about your clothes, let know where you got it and share your personal discount code.

Comment or tag @simplyWORKOUT and #SIMPLYWORKOUT in all your fitness + fashion posts

Be our eyes and ears for new opportunities within your community. We absolutely love to get involved!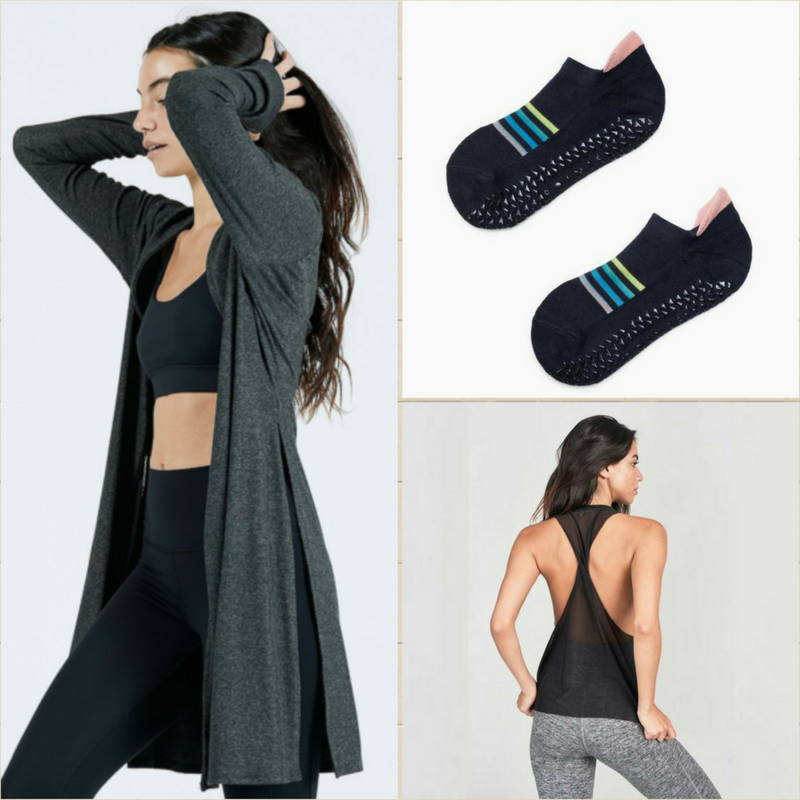 A professional discount on all simplyWORKOUT merchandise.

simplyWORKOUT credit each time someone new purchases on simplyWORKOUT using your discount code

Spontaneous gifting love

Potential to be featured in simplyWORKOUT media channels
HOW TO BE A
SIMPLYWORKOUT #GOLDAMBASSADOR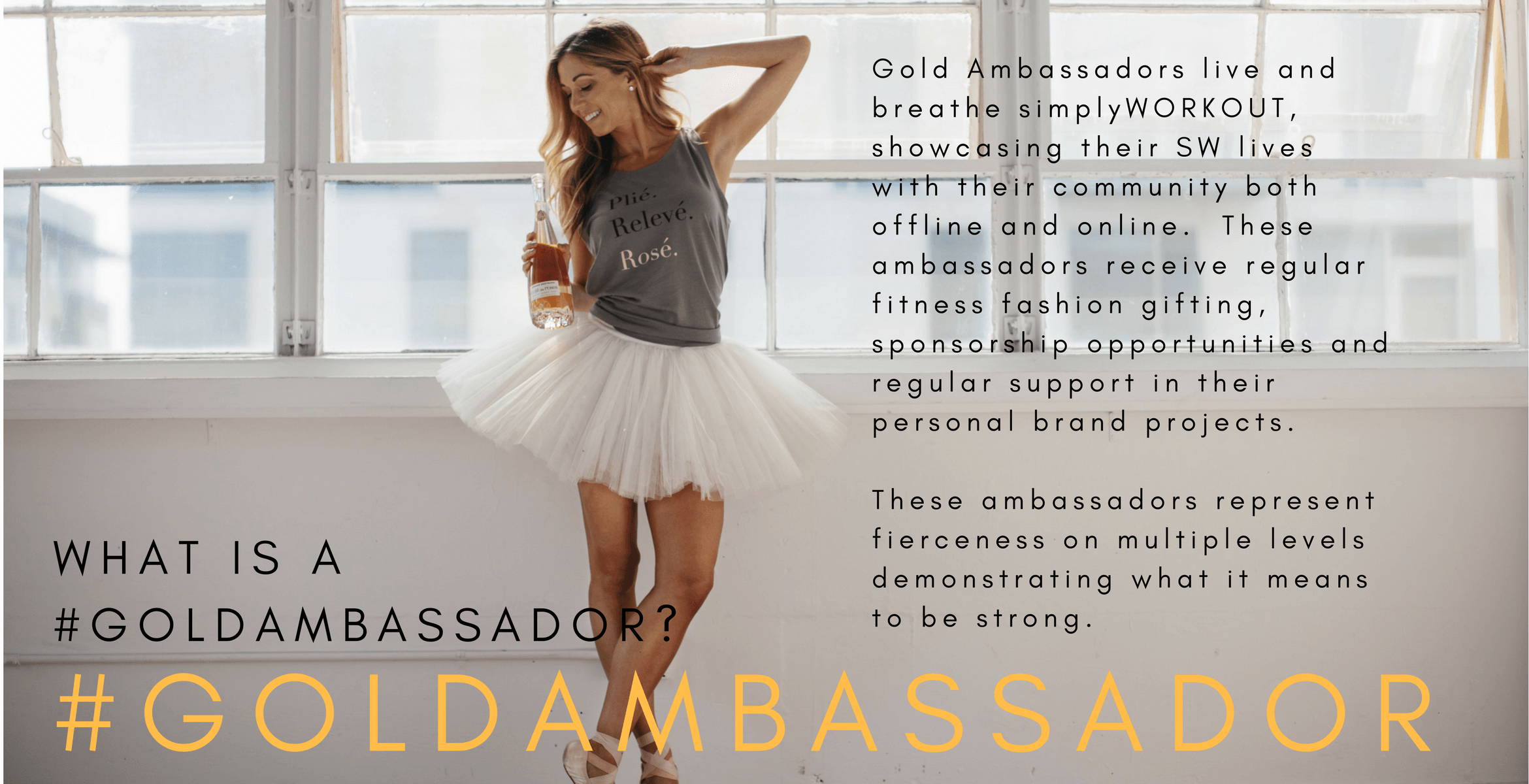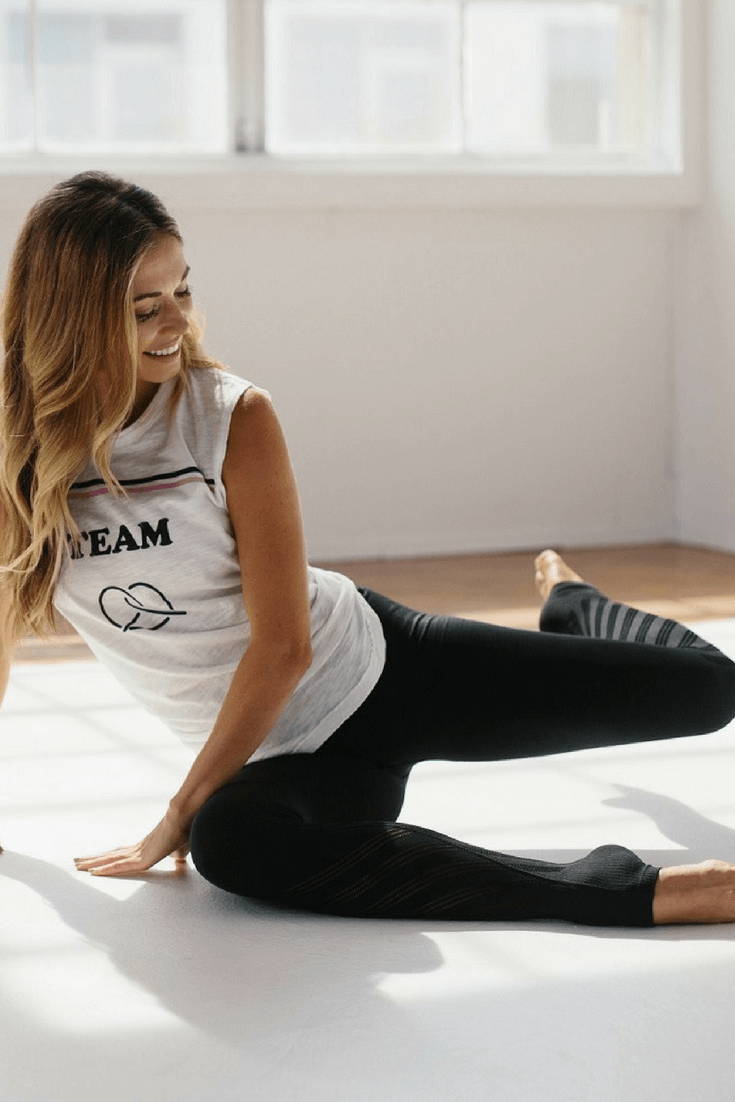 HOW DO I BECOME A GOLD AMBASSADOR?
We're looking for game changers and proactive trainers to take our community to the next level.
Are you a fitness trainer with a class, studio, private session, or method that's the highlight of your clients' day?

Do you have clients that love your simplyWORKOUT gear?

Have you participated in our #simplyWORKOUT ambassadorship?

Are you friendly, fun-loving and a go-getter?
Reach out to us via info@simplyworkout.com or @simplyWORKOUT instagram to see if you would be a great choice! If you've made it to #GOLDAMBASSADOR status, you'll be notified via email with next steps.
USE YOUR PERSONAL CODE TO SHARE WITH CLIENTS, FRIENDS AND FAMILY. THIS WILL HELP YOU GET TO #GOLDAMBASSADOR STATUS
WATCH YOUR EMAIL BOX FOR UPDATES FROM SIMPLYWORKOUT
CHECK YOUR ACCOUNT PAGE FOR UPDATES TO YOUR CREDITS EARNED TOWARDS NEW SIMPLYWORKOUT GEAR. JUST GO TO YOUR MY ACCOUNT PAGE WHEN YOU'RE LOGGED IN TO VIEW YOUR CREDITS.
DO YOU HAVE MORE QUESTIONS?
CONTACT US AT INFO@SIMPLYWORKOUT.COM